1) VIETNAMESE ICED COCONUT COFFEE
Iced Coconut Coffee. Vietnamese drip coffee was introduced by the French and is something wonderful that has lingered on and become a big part of Vietnamese culture. Hot. Iced. Milky. With condensed milk. With whipped egg. With yoghurt. You can use plain yoghurt instead of the coconut cream here – you may just need a little extra swizzle of condensed milk. This is truly lovely in the summer heat.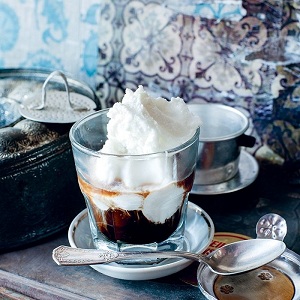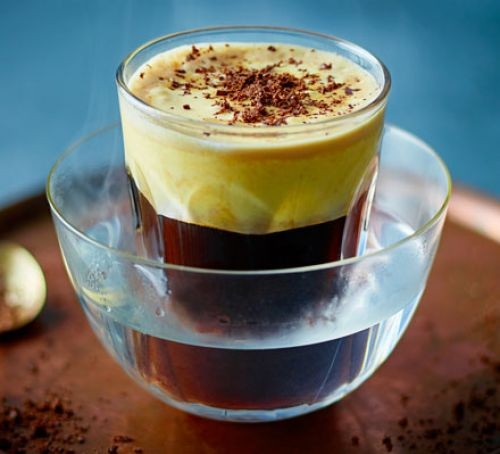 2) VIETNAMESE EGG COFFEE
An Vietnamese egg coffee ( Cà phê trứng) is a Vietnamese drink which is traditionally prepared with egg yolks, sugar, condensed milk and Robusta coffee. The drink is made by beating egg yolks with sugar and coffee, then extracting the coffee into the half of the cup, followed by a similar amount of egg cream which is prepared by heating and beating the yolks.
3) VIETNAMESE COFFEE/TEA with BUBBLE
It is cold drew coffee/tea + tapioca pearls ( Boba/ Bubbles )